Koh Samet Thailand Travel Guide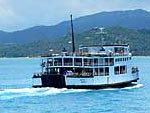 The island of Samet is located about 7 kms off the coast from Rayong, so a road journey is the one and only way directly from Bangkok . From Baan Phe pier, there are boats waiting to take you on the short 40 minute sea ride to the island. By Bus: Buses leave Bangkok from the Ekamai bus terminal, also known as the Eastern Bus Terminal....
[+]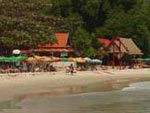 Within easy reach of the Thai capital, the tiny island of Koh Samet in the Gulf of Thailand provides a much appreciated getaway for many Bangkokians, as well as for international tourists looking for white sandy, sun soaked beach areas and a range of great recreational activities. Despite its small size, Koh Samet boasts some of Thailand's most stunning beaches such as Ao Prao...
[+]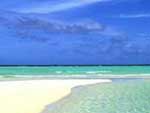 The seasonal weather conditions on Koh Samet are similar to most of the other regions in Thailand. The tiny island is subject to the yearly monsoon, which in general is the severest between June and September. The period between December and February enjoys the less wet and coolest climate....
[+]
Tell your friend about this page!
-
Hotel search